In case you didn't hear, Taylor Swift released a new song, Look What You Made Me Do. The tune, set to the beat of I'm Too Sexy, may be the most passive aggressive song she has ever released. And that is saying something for someone whose usual sources of inspiration are breakups with boyfriends and feuds with fellow pop stars.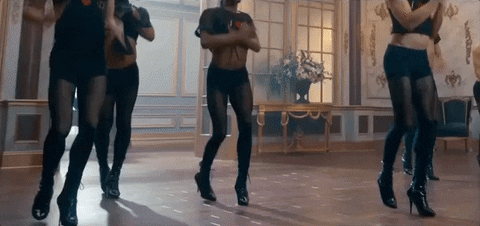 While Tay-tay's new single is catchy, it encourages the very idea that I work to overcome daily with myself and my clients. "Look what you made me do" suggests that someone else has control over your actions. This is not true.
Like Taylor, we have all felt that life has not given us a fair shake at times. Sometimes we are the target of backstabbing, gossip, and rumor spreading. Sometimes people do not live up to their word. During these times, it is important to remember that we cannot force people to be who we want them to be. We can only control ourselves and strive to be who we want to be. Taylor's song is her way of taking control. And while I don't think she is serious about the song's theme but is simply exploring a new side of herself and her craft, it reinforces how easy it is to shift the responsibility for our actions to others. However, this mentality only increases our unhappiness and prevents us from making positive changes in our life. Instead we should remember that we are in control of our own actions, words, and feelings. Many things happen around us on a daily basis. The key is to stop thinking these negative things are happening to us and think instead that they are happening around us. This mentality allows us to choose how we react and gives us control of our own narrative.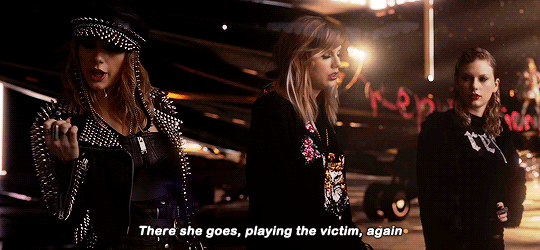 One of the main tenets of Cognitive Behavioral Therapy is that thoughts, feelings, and behaviors are all connected. They feed into each other. As we take control of the narrative and condition ourselves to have more positive thinking, our behaviors and feelings will follow. Our psyches will become stronger, giving us more self-esteem. As our confidence increases, our decision making skills will also increase.
It is time to take control of our own stories, our own lives. It is time to stop pointing fingers and thinking our happiness is hindered by what others are doing. Our happiness starts with us. Just like how Taylor is trying to rewrite her "Reputation" we can rewrite our narrative when we accept that we control our actions and can choose to be happy—or in Taylor's case, dark and moody.