American comedian Chris Gethard and His Royal Highness Prince Harry of Wales have more in common than being gingers. They have both recently disclosed their struggles with mental illness. In very different ways, Prince Harry and Gethard are shining a light on the importance of understanding and treating a variety of mental health issues.
Chris Gethard's 90 minute comedy special, Career Suicide, which was originally an Off-Broadway production, premiered on HBO in May 2017 and is now available on iTunes and Amazon, tackles the taboo subject of mental illness by openly discussing his own struggles with depression and anxiety. He focuses on his progress in accepting his limitations and realizing that it is not cowardly to seek help. He indicates that going to a therapist does not mean that he is abnormal or that he had failed. And most importantly for him, he shows that going to a therapist didn't cause him to lose his personal identity. He explains he was afraid that going to a therapist would make him less funny—that his creativity was somehow connected to his depression. However, he claims that he has only become funnier since learning to manage his depression. He demonstrates how his self-identity was not sacrificed in order to improve his self-worth.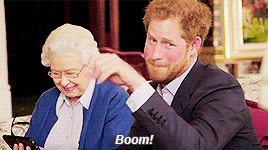 Across the pond, Prince Harry completed a 30 minute interview by Bryony Gordon for her podcast "Mad World: Why it's totally normal to feel weird" in April 2017 and discusses the downfalls of those two little words: "I'm fine". Gordon's 10-episode podcast features several big names from the British celebrity landscape and delves into different mental health issues. Prince Harry opens up about his own struggles with grief, depression, and secondary trauma. Prince Harry also delves into his experiences and hesitations with therapy and how therapy helped him process the emotions of his mother's passing, which he had kept bottled up for years. He also speaks about his and Their Royal Highnesses The Duke and Duchess of Cambridge's organization Heads Together, their first joint adventure focusing exclusively on ending the stigma surrounding mental illness.
Gethard and Prince Harry's efforts to normalize mental illness and to encourage those who may be struggling to seek help is admirable. It is brave to discuss such a personal topic on a public platform. As stated above, Gethard's humor won't be for everyone and as an unrated HBO special it may not be appropriate for all ages (ok, ok, there is a section where he discusses the negative side affects of psychotropic mediations on his sex life, but again, in all reality that is another important topic). However, Prince Harry's interview is candid and quite appropriate as you may expect for all ages. Nevertheless, their open discussion about their struggles with mental illness is invaluable.