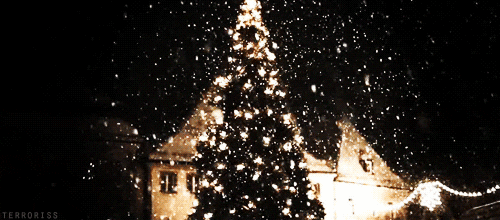 The 5 Love Languages were created by Gary Chapman as a self-help tool to understand ourselves and our loved ones. You can find the assessment, order his book, and access other resources on his website here.
Chapman identifies the 5 Love Languages as: Words of Affirmation, Acts of Services, Receiving Gifts, Quality Time, and Physical Touch.
These Love Languages are exactly what they sound like and do not take much explanation. They may be useful in helping you to know what to give to the special people in your life for the Holidays. Understanding your own Love Language can be beneficial as it will help you to know how you best receive love and what gifts will mean most to you.
For example, if your partner's main Love Language is Receiving Gifts, but yours is not, he/she may be confused why you do not have the same excitement or feelings they have over an expensive piece of jewelry or that latest piece of tech they give you. If your Love Language is instead Acts of Service, he/she making breakfast on Christmas morning and doing the cleanup may mean more to you than any object. Likewise, it is important to understand your partner's Love Language so you can show love to them in the most meaningful way possible. As in most relationships, Love Languages are a give and take. By understanding each other's love language we can begin to understand each other on a deeper level.
So sit down with your loved ones and hammer out the quiz so you can figure out what Love Language you best respond to. Chapman has even released a quiz for teens and their parents. Afterwards, you can use the following guide to help choose gifts for loved ones of each Love Language.
Gift giving for each Love Language:
Words of Affirmation: Whatever you get them, DO NOT forget the card. And write a meaningful card instead of the usual cliché. This meaningful card will possibly mean more to them than your actual gift.
Acts of Service: Get the craft paper, scissors, and glue out, these are the people that may actually like your coupon book.
Receiving gifts: One well thought out, special gift can be better than a quantity of gifts. This person will usually appreciate getting something that shows you care and understand their needs.
Quality Time: This can be the easiest and hardest person on your list. This one is easy because the Holidays are all about family time. However, most of us feel the pressure and stress of the holidays, and this stress can lead us to spend less time with family. Remember it is the time spent that counts not the amount spent.
Physical Touch: You know them. They force you to give them a hug whenever you come through the door. This 7 foot teddy bear may be perfect for them.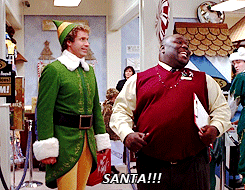 What thoughtful gifts are you getting your loved ones this year? Let me know in the comments section below.
Don't forget to subscribe to my newsletter on the contact page. By subscribing you will receive my Reflection Register, a list of 6 questions to help you refocus your intentions and set simple goals to achieve a balanced life.